About us
Fondazione Reggio Children aims to improve the life of communities around the world by promoting children's rights, starting from a quality education.
Fondazione Reggio Children was established as a solidarity foundation, in dialogue with local, national and international partners for the promotion and protection of children's rights.
Fondazione promotes the close relationship between research and solidarity. The research architecture and attitude are the only ones that can support a real "culture of development and innovation", a culture of solidarity as reciprocity.
"Our Foundation comes from the idea that the educational quality achieved in Reggio Emilia can and should be offered to the world as an 'approach' and as a strategic feature to act against poverty, real drama of the humanity."
"Reggio Emilia has the duty to update the educational challenge within the complexity of our historical time, because the choice to keep education at the centre has something very contemporary in itself."
"Once I asked Carla Rinaldi if it was possible to create a quality school under a large baobab - I was just back from a trip to Africa - because our goal is actually to create a beautiful quality school under a large baobab."
"The rights of children shall be the rights of other children: this is the dimension of value of a more complete humanity."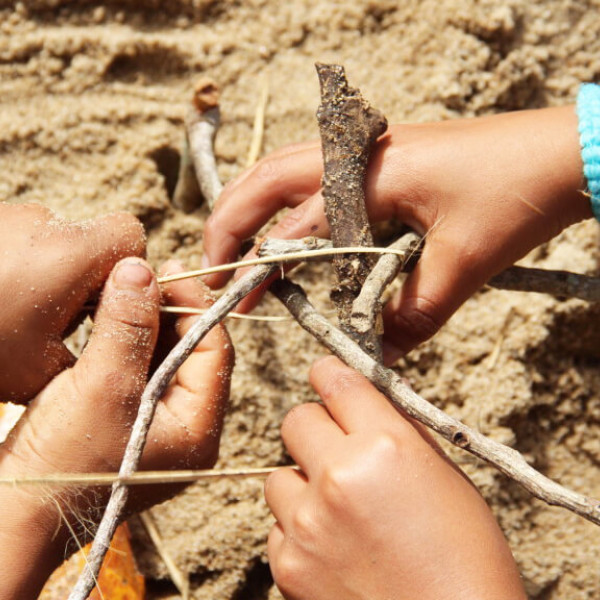 Solidarity
Solidarity is understood as a strategy of research and action, which rejects welfare models and strives to build up relationships and dialogues in the contexts in which Fondazione operates, even and above all in the most difficult ones.
Research
Research is understood as an ethical attitude of discovery, mutual knowledge and learning; it appreciates and values diversity and is achieved in many ways and forms, also by means of scientific and academic research.
Education
Education is understood as a public, participated act, which calls for the co-responsibility of institutions, civil society and individuals, in a dimension of exchange and social management.
In September 2021, Fondazione Reggio Children celebrated its first ten years with a collective installation at the Chiostri di San Pietro
Discover more
In 2021 Fondazione promoted new projects, also in new fields, and strengthened already existing collaborations.
Annual Report