Become a Volunteer
Volunteering at Fondazione means sharing its values and contributing to the promotion of an educating, committed, and participatory community.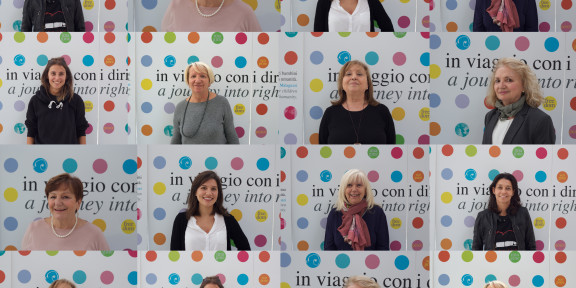 Why volunteer for Fondazione?
Because we're experiencing an educational emergency, worldwide
Because only by participating it is possible to build up a community committed to combating educational poverty
To investigate, learn and make learning experiences alongside a multidisciplinary work team
To share your passion and enthusiasm in an international context
Volunteering has deep roots in the history of Fondazione Reggio Children, which was established as a solidarity institution.

For Fondazione Reggio Children, solidarity is a research and action strategy focused on the dialogue and relationships with others, with other cultures and other knowledge.
Value your time, share your skills for
Social Community of Fondazione
Support at the Loris Malaguzzi International Centre
Support at the Remida Centre
Support for events and initiatives
Photo/video documentation
Fundraising
Fondazione's projects rely on the precious contribution given by volunteers.
Write to us