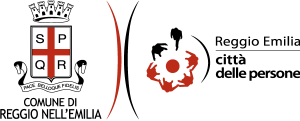 The Municipality of Reggio Emilia established its network of educational services in 1963 by opening the first preschools; the infant-toddler centres have been added from 1970. In 2003 it set up a service management project called "Istituzione", a specific body with pedagogical and administrative responsibility, its own financial budget and with members appointed by the Mayor. In 1994 it promoted the establishment of a public company, Reggio Children, to meet the numerous international demands. Since 2006 the Municipality has been promoting, along with Preschools and Infant-toddler Centres – Istituzione of the Municipality of Reggio Emilia and Reggio Children, the Loris Malaguzzi International Centre.
"At the beginning of the crisis we decided to make one thing clear to our city and we would like this to be shared and extended to many cities around the world. The decision is to put education at the top of our community's priority strategies.
It is a strategic choice because it leads to the economic development of the community as well, not only to human development... This investment in knowledge shall be part of a reinterpretation of the entire space of the Loris Malaguzzi International Centre, which will be situated opposite another research centre and other places for research and innovation in order to allow scientific and humanistic knowledge to contaminate each other.
Once I asked Carla (Rinaldi) if it was possible to create a quality school under a large baobab - I was just back from a trip to Africa - because our goal would be to create a beautiful quality school under a large baobab."
29 September 2011 - Graziano Delrio, Mayor of Reggio Emilia
"We could say that the schools of Reggio Emilia are "open communities" that put the Person at the centre in their most advanced and complete elaboration. [...] The Reggio Emilia Approach® is not only iabout infant-toddler centres and preschools. The Reggio Emilia Approach® is also the way how the city has been capable to put education first, in general and at all levels."
16 September 2019 - Luca Vecchi, Mayor of Reggio Emilia