22 October 2020
Rodari Days Reggio Emilia
One hundred years after its birth, Reggio Emilia celebrates Gianni Rodari with the Rodari Days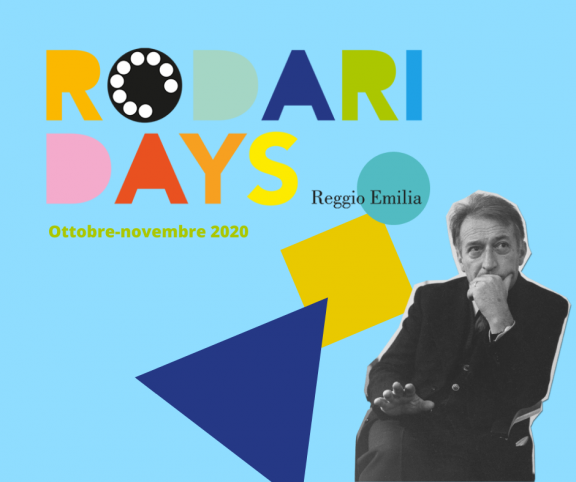 From 23 to 25 October 2020, a calendar of events, initiatives, narrations - online and in person - to celebrate the hundredth anniversary of Gianni Rodari's birth and to remember the close link between his figure and the city of Reggio Emilia, to which he dedicated the "Grammar of fantasy".
Discover the complete program, from readings in the libraries, to the narrations of Spazio Culturale Orologio, up to the Sunday opening of the Loris Malaguzzi International Centre by the narrators of the Laboratorio Rodari and to the numerous online initiatives at https://bit.ly/2HnVTxg
All the initiatives in presence are by reservation.
Fondazione Reggio Children joins the centenary celebrations by participating in the initiatives promoted by Biblioteche di Roma with a streaming marathon of Rodarian narratives and testimonies.
Carla Rinaldi, president of the Reggio Children Foundation, will talk with Franco Lorenzoni on Friday 23 October at 6.40 pm live streaming (Language: ITALIAN) on the Facebook page https://www.facebook.com/biblioteche.roma
Last modified:
23 October 2020