17 May 2023
In Cordoba the final event of REUSEMED project
Two days of exchange and sharing of the results obteined togheter with all partners coming from Jordan, Italy, Spain and Tunisia
Sadeco, leader partner of the project, hosted in his own city, Cordoba, in Spain the final meeting of REUSEMED project on May 3rd and 4th, 2023.
An occasion for all the partners of Jordan, Italy, Spain and Tunisia to share goals and results achieved during the four municipality of the Mediterrenean involved for the implementation and promotion of the reuse culture.
Trough round tables, video and presentations the partners have been able to retrace what has been realized during the years of the project giving also voice to associations and citizens who have benefited of networks, structures and training courses realized thanks to the project in different reuse areas: furnitures, clothes, books, electronic equipment, toys, food.
At the event also participated the representatives of the twin towns with Córdoba, Deir Qanon (Libano) and Madaba (Jordan) and of MedCities, organization who coordinates the exchange program under the project MED4WASTE and the autorities of ENI CBC MED program.
Partners also could visit reuse experiences realized thanks to the project, among them the books exchange, the reparation and reuse center, the reuse laboratories and the exchange boxes of domestic objects and clothes or games realized to promote barter and exchange activities and finally also paths of reuse of the organic waste through composting and community gardens.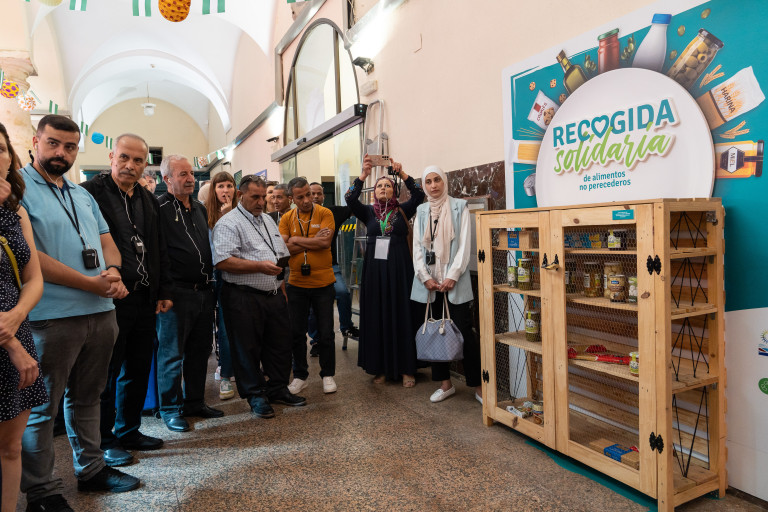 RESUMED is financied by European Union (EU) under ENI CBC Med program. His total budget is of 3,2 milion euros, whose 2,9 milion euros are contribution of EU (90%).
Last modified:
21 June 2023