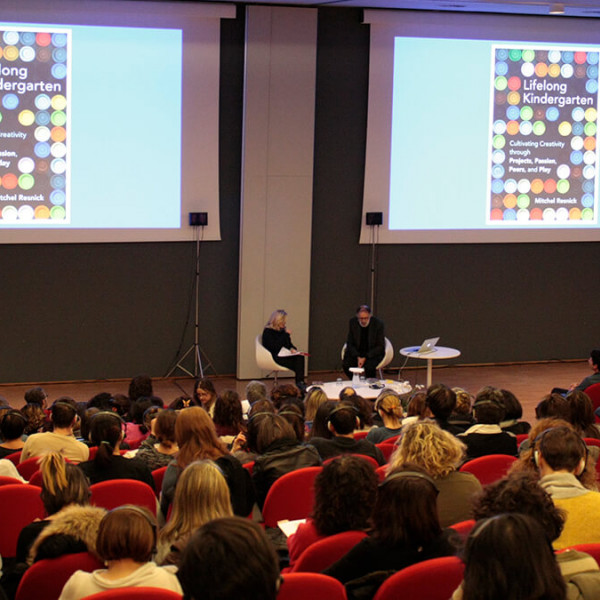 24 February
Cultivating Creativity Event with Professor Mitchel Resnick
Event carried out as part of the TIDA Project at the Loris Malaguzzi International Centre in Reggio Emilia.
15 March
Presentation of the results of the FARE SCUOLA project at MAXXI Museum in Rome
During this national conference the extension of the Project for further two years was announced.
11-13 May
Launch of the FA.C.E. Project in Palermo
The project was launched at the national conference "Narrare le Infanzie" held in Palermo in May 2018.
6 November
Round table "Educating without barriers. Building bridges, not walls"
Meeting with the Scientific Committee of Fondazione Reggio Children in the Sala del Tricolore in Reggio Emilia on the occasion of the Annual Meeting.
Projects in 2018
Entrusting to numbers the description of a year of activity of an institution is as much a necessary as a complex operation. In summary:
13 projects
50 project partners
18 staff members
80 volunteers
72,400 direct beneficiaries